Software
Our team of software engineers works closely together with physicians and scientists from different medical disciplines. We make use of the most advanced technology to develop our software products. Hospitals and physicians all over the world use the platforms to exchange diagnoses, data and knowledge.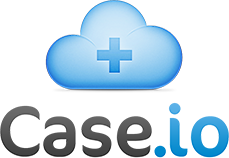 Share your medical cases in an easy and secure way.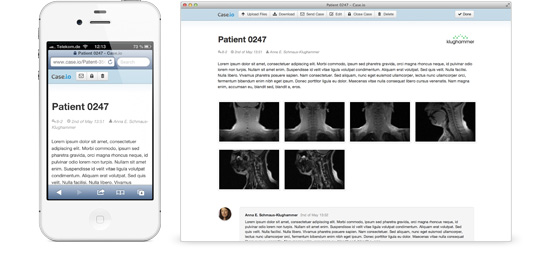 Case.io is a web-based telemedicine software which allows to share and view medical cases in a simple and safe way. You can share and discuss pathology images, CT scans, DICOM images or other medical files (pdf, doc, xls etc.) with your colleagues or other expert doctors.
Screenshots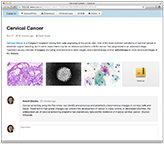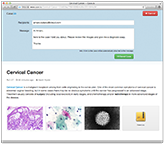 Case.io is free for basic usage!

Web-based telemedicine software
CampusMedicus is a powerful, web-based telemedicine software. The content management system is used for connecting an unlimited number of doctors with national and international hospitals. First and second opinion (store-and-forward), video-conferences (live), teaching and epidemiology are the core aims. CampusMedicus is easy to use and runs with low bandwidth internet connections.
For example, if patients suffer from a particular disease in a hospital and no expert doctors are available, it is helpful if doctors from all over the world can exchange information on the disease, develop joint databases and carry out trials.
Interested in using CampusMedicus?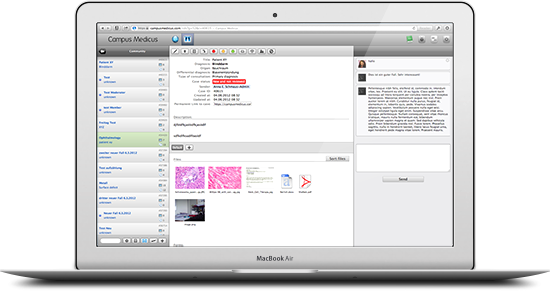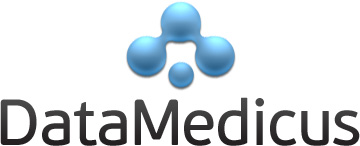 Collecting Data made easy.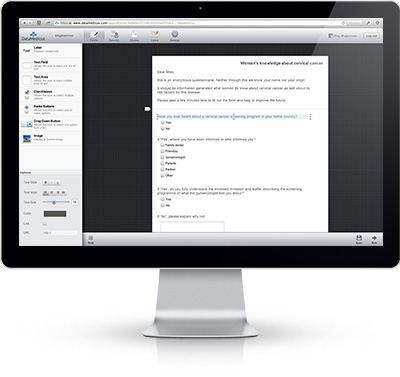 DataMedicus is a web-based data collection software. It is used for studies and / or surveys.
An unlimited number of doctors can cooperate in common projects. They can generate forms, send surveys by email, mail or social networks. The results are exported for further software processing. Surveys for an unlimited number of patients can be carried out.
Interested in using DataMedicus?
Hardware
We design and manufacture hardware that helps our customers to solve problems in microscopy and telemedicine. Our hardware packages for telemedicine were assembled together with physicians and scientists from different medical disciplines. They tell us what they need. As a result we manufacture parts for those packages, as we could not find them on the market.
Anti-Vibration Platforms
Eliminates ambient vibrations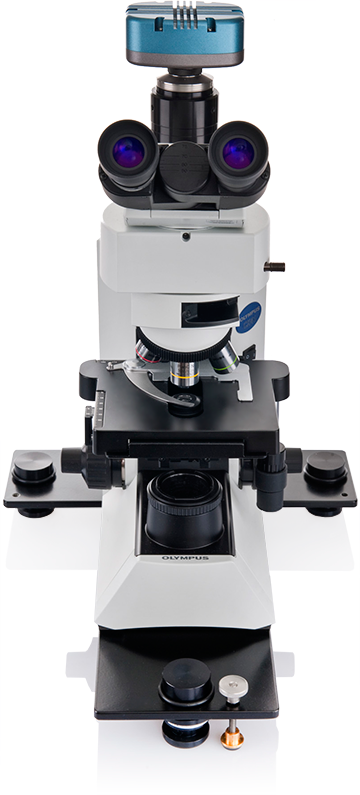 Klughammer is specialized on developing and manufacturing Anti-Vibration Platforms. With our Anti-Vibration Platforms objects are easily isolated from unwanted vibrations. The scope of application is diverse:
Miscroscopes
Measurement devices
Test devices
Hi-fi components
ect.
The object that needs to be isolated from shocks and vibrations is put on our pre-assembled Anti-Vibration Platform and is immediately operational. Our individually manufactured Anti-Vibration Platforms are fitted for your object.
The vibration absorbers developed by Klughammer isolate shocks and vibrations passively and are compact and efficient. They work in all six degrees of freedom, are easy to handle and have excellent stability. As a result, you can usually dispense expensive and complex systems, such as systems working with compressed air. The highly positive feedback from our customers speaks for itself.
For questions and orders, please contact us by phone or email. Together we work out your solution.
Available Products: Anti-Vibration Platform: Coated steel plate with three or four vibration absorbers. Number of absorbers depends on the shape of the steel plate which will be fitted to the shape of your object.
Vibration absorbers: Available for loads from 3 kg up to 30 kg per individual absorber
Contact: vito@klughammer.com
Phone: +49 991 99892342